A laptop sleeve has a simple destiny: Act as a protective cover for your computing device. You slip your slim machine into the sleeve and you're good to go. The MOFT Carry Sleeve is set to change all that.
4-In-1 Carry Case
The MOFT is first and foremost a sleek, stylish sleeve. It is sure to turn heads wherever you carry your laptop. But the MOFT does more; much more.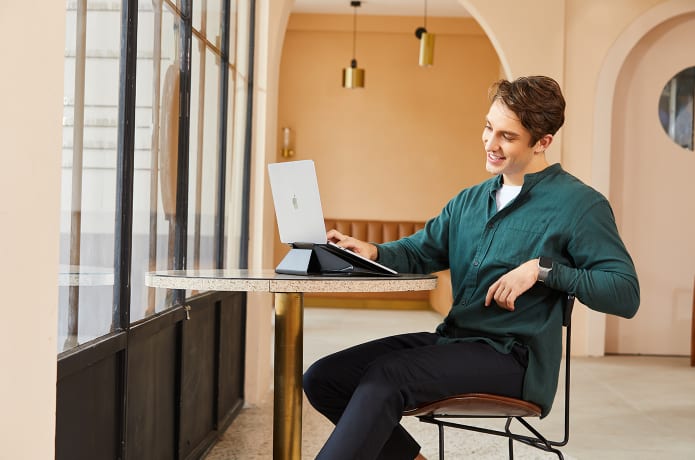 Mobility has become the new keyword for working professionals. They like to take their work where they go. The smart sleeve enables you to do just that with a hidden stand embedded at the back. Whether you are in a café or in a park, you will find a stable, ergonomic base to work on your laptop.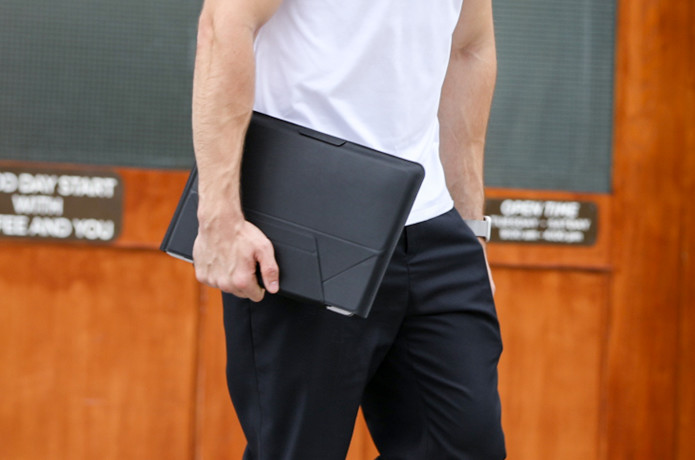 Another feature that will attract the working crowd is the MOFT's hidden compartment. An intelligent pocket allows you to store your daily carry items: Phone, keys, earphones, ID, and even cards. You no longer need a wallet when you have the smart sleeve.
Built To Work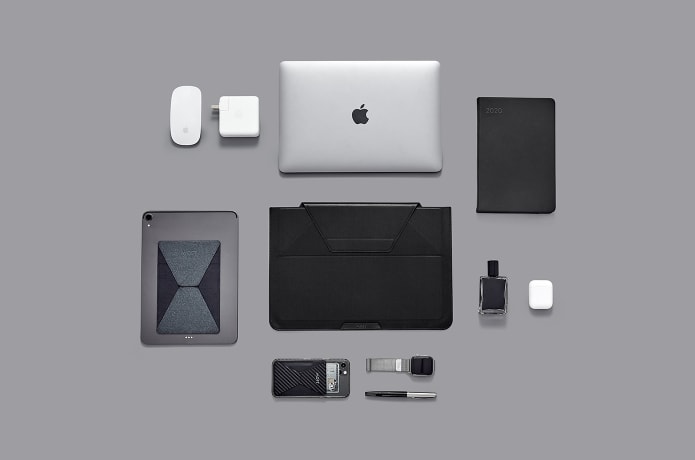 The MOFT is just as tough as you are. The high quality PU skin makes it scratch resistant and water proof. Your laptop will stay safe and secure inside. Rest assured.