Born out of the throes of the California counterculture, skateboarding remains the ultimate expression of the rebel attitude. The city streets transform into a canvas for personal expression when you glide over it with the skateboard as your artistic brush. The shoes you wear while you skate then become an important part of your creative self-expression.
Here are 3 'skater' shoes that are all the rage in the community right now:
Etnies Marana Vulc Skate Shoe
The Classic Marana is back in a new, evolved version and the skateboarders are simply loving it. The soles are softer, which means your feet can feel the board better.
The shoe skin is embedded with a mesh tongue and collar lining to offer more comfort and stability. High performance meets high style with the Etnies Marana. Shop now ($70)
Vans Style 112 Pro
Time to separate the men from the boys. The 112 Pro is the ultimate word on the skateboarding circuit. These are shoes worn by actual professionals. You can be rest assured of its quality and performance.
The 112 Pro has been inspired by the iconic Vans shoes: Another reason for you to own them. Shop now ($60)
Adidas Originals Men's Superstar Vulc ADV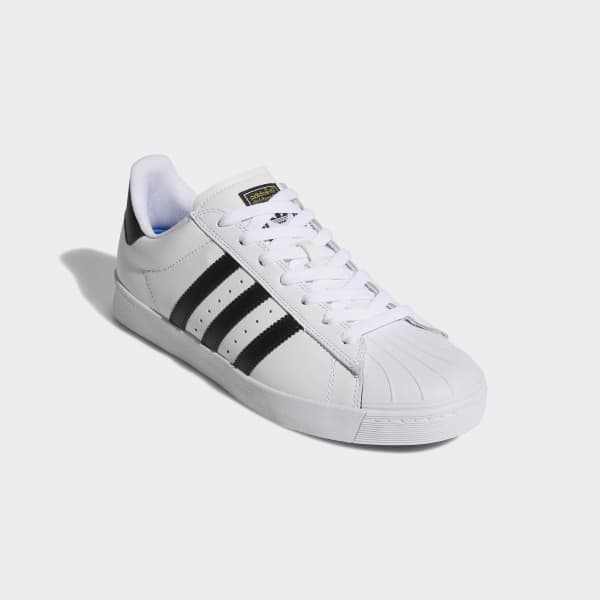 If you are looking or a pair of skater shoes that will last probably forever, the Superstar Vulc ADV is your best bet. These shoes have been around since the 80s and continue to attract an enviable loyalty among skateboarders.
The ADIPRENE insoles are a big reason why. They offer supreme comfort and high-impact protection. What more can you ask for?  Shop now ($48)
Link to the sneakers in the cover photo.