Everybody wants to bathe their bodies into luxury. But what is luxury, exactly? A big mansion, a big pool, an expensive car? Maybe a big boat? While yachts are fun when throwing a week long party, jumping from wave to wave at high speeds sound more like an adventure. Take a stylish, aerodynamic and hydrodynamic boat, add a 2,500HP Rolls Royce engine and you've got Claydon Reeves Aeroboat.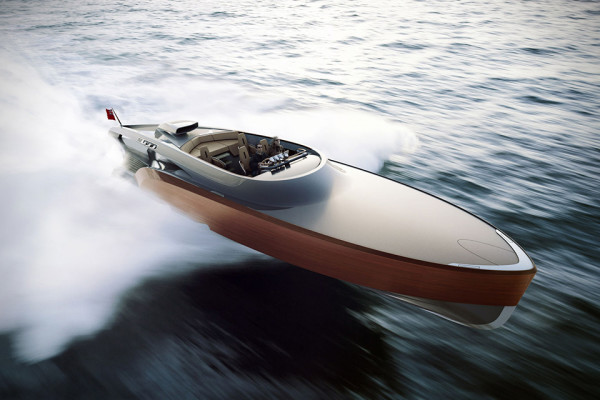 Fighter plane inspired design
The Aeroboat may live its days on water, but the design is inspired from something that used to dash through the clouds: World War II Spitfire plane. Since the Claydon Reeves gets a lot of air time (and you'll see in the moment why), aerodynamics is just as important as it is the ability to cut through water. However, Spitfire design is to be found also on the inside: shock-mounted front seats and airplane-like throttle provide a fighter plane feeling.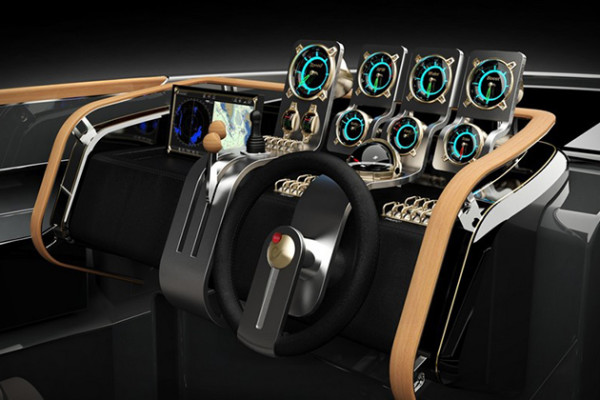 Classic Aeroboat With Modern Twist
The 2,500HP Rolls Royce Merlin engine is able to push the boat forward at up to 175 km/h. Still wondering why it's almost able to fly? In order to keep it from breaking under the extreme loads, the aeroboat comes with kevlar and carbon fiber reinforcements while in the same time keeping classic-inspired materials in a perfect blend. It's a four seater, so you can take three of your buddies and yell as loud as you can while the Aeroboat plunges into the next wave.