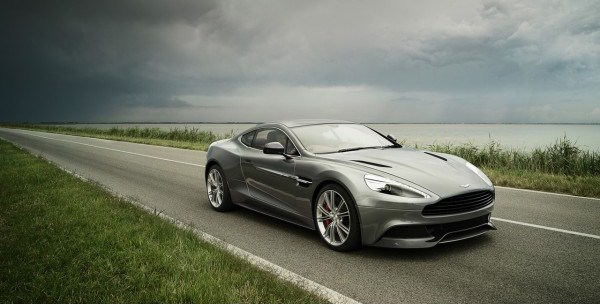 Aston Martin's range-topping Vanquish, based on the AM 310 concept shown at this year's Concorso d'Eleganza Villa d'Este, is a celebratory model used to mark the company's centenary and only a few months away from an official reveal (which will be at the 2012 Paris Auto Show in September).
Much testing has been underway, a prototype being spotted at the Nürburgring and on some of its surrounding roads. Modern, with an aggressive look, this 6-liter V12 and 565 HP supercar breaks the 0-60 mph in 4.1 seconds, yet still focusing on lightweight construction rather than on outspeeding its competition.
For those of you who just can't wait and need to plan ahead, the Aston Martin official site has a surprise: you can configure your very own Vanquish here. Have fun and see you in Paris in September.