Let's be honest, most gift guides out there are horrid! We've spend some time browsing some of them based on what we could found via Google. So we took the matter in our own hands, and made a Holiday Gift Guide that doesn't suck! It's basicaly a list of cool products that you can't go wrong with, whether he's your father, uncle, brother (even from another mother), husband, boyfriend or colleague.
We've seen a ton of stuff throughout the years, so we know what's cool out there. We can recommend some cool products that aren't on this gift guide, based on his addiction to winter sports, stylish hats, night swimming, beige sweaters or rides from the 40's. So comment below, and we'll do our best!

[two_third]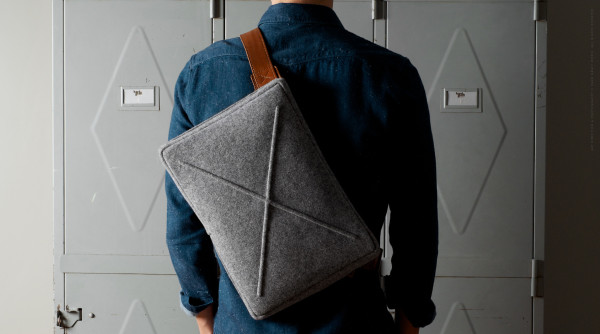 You surely have a laptop or pad. So why not carry them securely and in style? And since we've always been fans of Hard Graft, here's a cool bag to keep and carry some of your gadgets in. Made with impressive attention to details, it can fit your pad/notebook plus a few extras.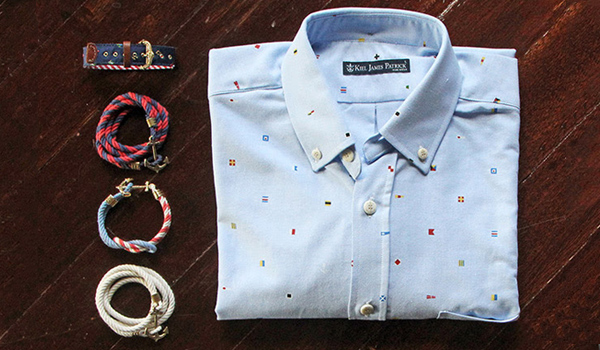 Embellished with classic maritime flags, this timeless American-made Oxford shirt can be dressed up or down. The bracelets may have that summer vibe, but you can rock the Winter Holidays table gathering with their Christmas colors. Prices from $38, have a look.
[/two_third]
[one_third_last]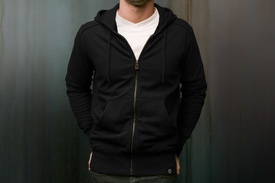 A hoodie is definitely an essential item to a man's wardrobe, and this one right here was named the Greatest Hoodie Ever Made. Trust us on this one!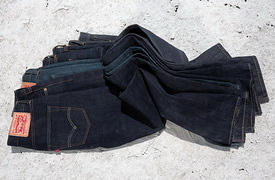 Another essential you can't go wrong with if you're buying a present for him are the Levi's Jeans. Just make sure you get those measures right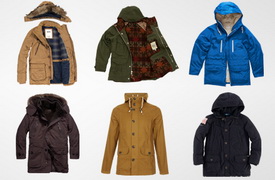 It's the jacket season after all, so check this out, we selected 9 cool Parkas.
[/one_third_last]
[one_fifth]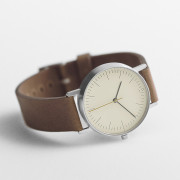 S001B x Stock If you're looking for minimalistic everything, we've got an awesome watch for you, and it's extremely affordable too!
[/one_fifth]
[one_fifth]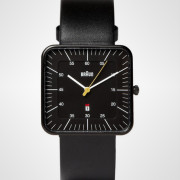 Dieter Rams x Braun Yet another minimalist watch, but in different colors / square dial, matched with a cool black leather.
[/one_fifth]
[one_fifth]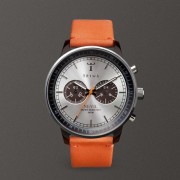 Havana Nevil x Triwa A high contrast watch you can wear with almost any type of outfit. It's unisex, so if this is a gift, well you might borrow it sometimes.
[/one_fifth]
[one_fifth]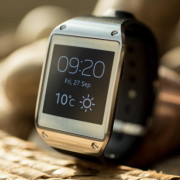 Galaxy Gear x Samsung There's a James Bond in every man! It might not be revolutionary, but it is the best gadget for your wrist after all!
[/one_fifth]
[one_fifth_last]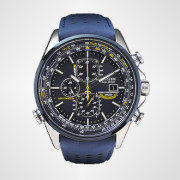 Blue Angels World x Citizen Radio-controlled perpetual calendar chronograph world timer with atomic timekeeping in 5 time zones. Enough said!
[/one_fifth_last]
[one_fifth]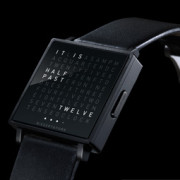 Qlocktwo W x Bieger & Funk Time in words. It also shows calendar date and seconds in a funky way. Available in German, English and French.
[/one_fifth]
[one_fifth]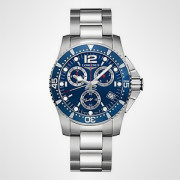 HydroConquest x Longines This timepiece brand needs no introduction. Stainless steel case plus a stainless steel bracelet. Swiss made.
[/one_fifth]
[one_fifth]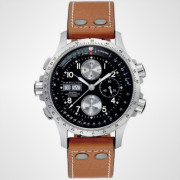 Khaki Chronograph x Hamilton Swiss, automatic, stylish – you won't find too many watches with these 3 words next to them at this price.
[/one_fifth]
[one_fifth]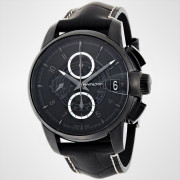 Rail Road Black x Hamilton Swiss automatic movement, gunmetal sword hands, black leather strap. Looks great with a dress shirt or black tee shirt.
[/one_fifth]
[one_fifth_last]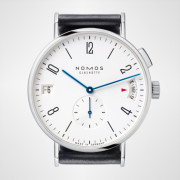 Tangomat GMT Plus x Nomos Glashutte This watch knows how late it is in every time zone in the world, without the names of cities or airport codes.
[/one_fifth_last]


You've probably heard of Philips Hue, the intelligent lighting system you can control via your smartphone. Well, it has gained a new accessory – the LightStrips – bendable Led strips you can place around in your home for dramatic mood lighting. Of course, you can also control those via the Hue app, in both colour and brightness terms.

The DropCatch Stout Bottle Opener effortlessly uncaps beer and soda bottles, utilizing 60 pounds of pull force to draw up to 52 bottle caps to its stylish walnut surface. It will gather all your bottle caps into one neat place, making sure there's no unwanted mess at those raging parties you're always throwing, you party animal.

Created by the man behind the iPod and designed by Apple's Jonathan Ive, the Nest is a smart thermostat whose efficiency improves with time. Simply connect the Nest Learning Thermostat to your home Wi-Fi to control it from a smartphone, tablet or laptop. Change the temperature, view and adjust your schedule or settings, get detailed energy history and see exactly how much energy you're using.

This is a must have for the sports or movies fans out there! Ranging from 46 to 75 inch screens, the F800 series from Samsung is one of the thinnest TV sets out there; some say it's the best bang for the buck! This baby features a Full HD 1080p display and 3D Ultra Slim Smart Led HDTV. Not getting into more technical details, all we can say it that this is packed with all the technology you'll ever need and then some.

If you're looking for a comfy, great looking chair for keeping your body cozy while watching tv or reading a book, the Eames Lounge Chair is probably what you're after. This could be le piece de resistance in your living-room!


It's tiny, rather inexpensive and will totally save you time and effort. Not only does it help keep your engine healthy, it also works as a smart GPS, remembers where you parked, dials 911 for you in case of certain types of crashes (plus sends messages to loved ones once help responds), shows you how much you spend on gas, gives you driving feedback and much, much more. Fair warning: this gadget is probably addictive.
[one_half]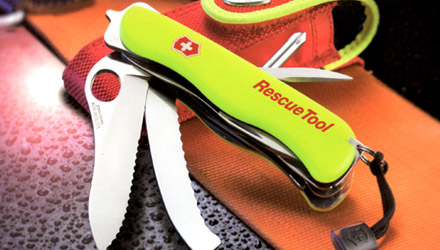 Swiss Army Knives are well known for their high quality standards and awesome products. In our opinion, every gent should own at least one. Developed in collaboration with fire and rescue workers, this award-winning Rescue Tool is a true helper in an emergency.
[/one_half]
[one_half_last]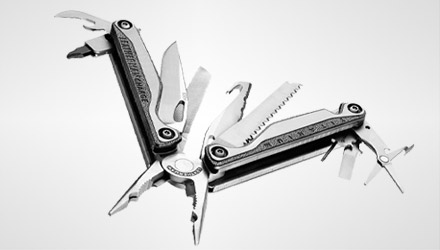 What makes the Leatherman Charge TTI a great asset is the heat-treatment of the steel, that makes a world of difference in metallurgy. The primary blade lenght is 2.9 and closed length – 4 inch. Its accessories include a square drive, eyeglass screwdriver, Hex and Philips heads.
[/one_half_last]
[one_half]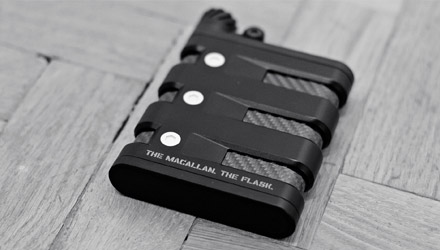 This might be a bit eccentric judging by its price, but this flask will ensure your scotch survives, even if you don't. This is the result of a collaboration between Scotch whiskey distiller The Macallan and eyewear specialist Oakley. Check out the rough tests they put it through on youtube.
[/one_half]
[one_half_last]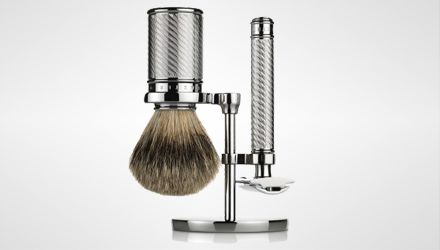 Going back to basics sounds pretty cool. This is what most hipsters do, but the question here is – what kind of hipster is he if he shaves? Anyway, here's the Safety Razor set from Baxter of California, the coolest shaving instrument available. PS: That's a genuine badger-hair shave brush!
[/one_half_last]
[one_half]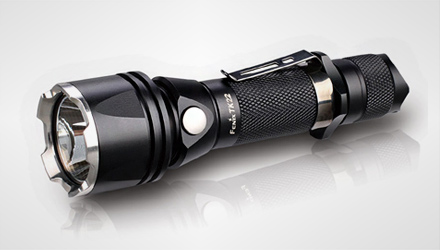 A flashlight is yet another gentleman's must! And the TK22 here is the first flashlight with the lossless orange-peel reflector. Its advanced design and exquisite workmanship not only reduce the loss of luminous flux to the limit, but also has perfect hotspots.
[/one_half]
[one_half_last]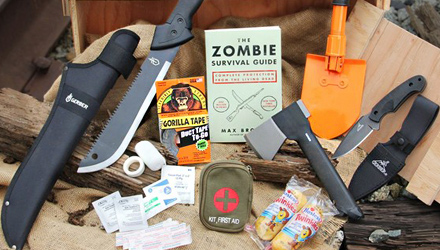 Even though we might not live to witness a zombie apocalypse, this kit will surely come in handy for various outdoors activities. It contains a machete, a knife, an axe, a shovel, a book (fighting zombies is not that easy!), a LED flashlight, a First Aid Kit, Duct Tape and well.. spam.
[/one_half_last]
[one_half]

Matching that long-forgotten art of writing (with pen on paper that is) with the digital era, Livescribe's Smartpen will capture all your notes and pair them instantly with your smartphone or tablet. More than this, your notes are converted to text, tagged, so they become searchable. You can easily share your work with your colleagues or friends.
[/one_half]
[one_half_last]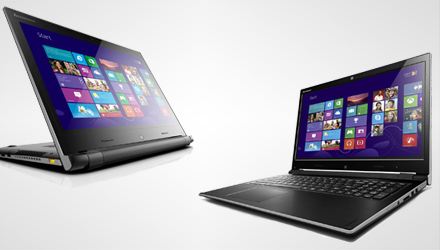 If you think a convertible notebook with an i7 Intel CPU is out of your price range, think again. The Lenovo Flex 15 Ultrabook is a dual-mode laptop that flips 300 degrees from laptop to stand mode, a perfect way to enjoy movies on the go or make the most of touchscreen apps.
[/one_half_last]
[one_half]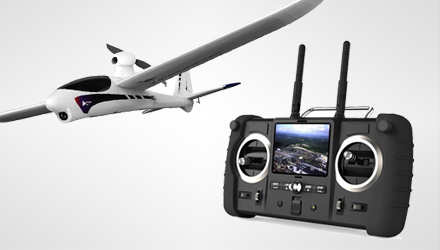 If he's a big kid, he'll surely love this! The package includes the SpyHawk Ready To Fly Version, recording module & 4GB SD Card, 3 Axis flight stabilisation system to make flying easy and fun, radio transmitter with high resolution 3.5″ color LCD, LiPoly battery and balance charger plus a spare propeller 'cause you never know.
[/one_half]
[one_half_last]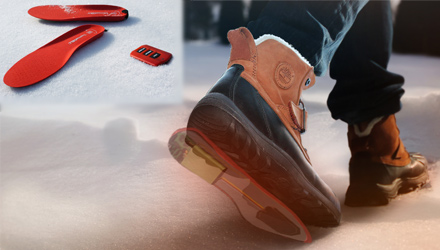 These remote controlled heated insoles will keep your feet warm and comfy. It uses a high tech wireless thermal technology, so no batteries or wires are involved. So whether hes working out in the cold, spending too much time waiting for the bus or just enjoys winter walks, this will make him happy!
[/one_half_last]
[one_half]
Haven't found that special something? You can browse our site for cool stuff, by price range:
| | | |
| --- | --- | --- |
| [icon_text color="blue" type="icon_tab"]Under $25[/icon_text] | [icon_text color="blue" type="icon_tab"]$250-$500[/icon_text] | [icon_text color="blue" type="icon_tab"]$5.000-$10.000[/icon_text] |
| [icon_text color="blue" type="icon_tab"]$25-$50[/icon_text] | [icon_text color="blue" type="icon_tab"]$500-$1.000[/icon_text] | [icon_text color="blue" type="icon_tab"]$10.000-$25.000[/icon_text] |
| [icon_text color="blue" type="icon_tab"]$50-$100[/icon_text] | [icon_text color="blue" type="icon_tab"]$1.000-$2.500[/icon_text] | [icon_text color="blue" type="icon_tab"]$25.000-$50.000[/icon_text] |
| [icon_text color="blue" type="icon_tab"]$100-$250[/icon_text] | [icon_text color="blue" type="icon_tab"]$2.500-$5.000[/icon_text] | [icon_text color="blue" type="icon_tab"]$50.000-$100.000[/icon_text] |
[/one_half]
[one_half_last]
If you still haven't struck gold, here are some gift guides that we actually liked:
[list_icon color="gray" type="icon_yes"]
[/list_icon]
[/one_half_last]