The Coolest and Trendiest Bracelets for the Modern Man.
Putting aside the main male jewellery – the watch, what else could you wear to enhance your overall look and style? If the weather is getting hot and you can't be bothered to layer up, there is this one small but significant accessory that adds some flavour to your overall taste. No need to wrap your neck in a scarf, or wear a vest it's hot outside after all, and you won't feel so comfortable. The bracelet is here to save the situation! Follow us in a journey through this year's coolest bracelets.
[one_half]
The inspiration for the Kiel James Patrick brand was brought on by years spent exploring vintage clothing stores, antique shops and friend's attics in search of the age-old quality, style and construction once easily found in American made goods. By combining timeless patterns and textiles, Kiel James Patrick began creating hand-made bracelets and belts, as well as modifying and reconstructing other goods such as shirts, ties and sport coats.
1. The Statue of Three Lies $45 Buy
2. Jack & Bobby Rig $38 Buy
3. Cutty Sark Atlantic $40 Buy
4. Code of Chivalry $40 Buy
5. JFK $40 Buy
6. Tristam Calm Waters $40 Buy
7. Wickaboxet Pond $35 Buy
8. Cape Knot Hitch $38 Buy
In due time, this passion grew into a business that allowed the brand to become a public symbol of elegant and understated styles and fashion. From its inception as a personal hobby to its current standing as a rejuvenation of sophisticated New England design, Kiel James Patrick has consistently been growing and developing into a recognizable name indicative of quality, style and integrity. The KJP design studio and factory is located in Rhode Island, just a few miles from the places the brand found its inspiration.

[/one_half]
[one_half_last]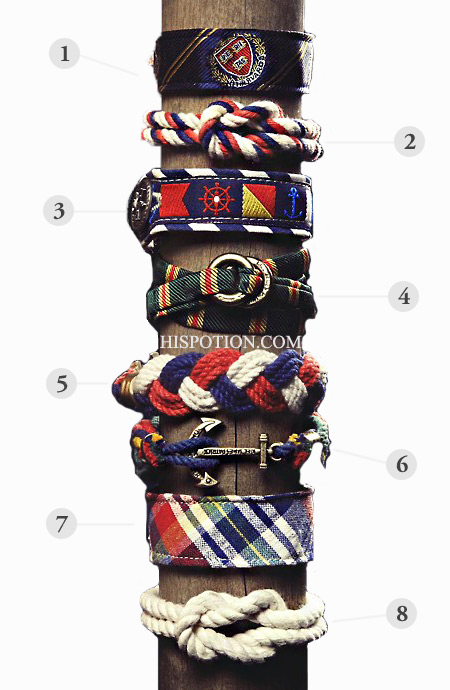 [/one_half_last]
[one_fourth]




[/one_fourth]
[three_fourth_last]
This ain't just a bracelet! It's called the Survival Bracelet for a reason, and that's because this cool accessory is a life saving device! If you find yourself in an emergency situation, it can be unravelled and used as a strong rope, to get you out of trouble.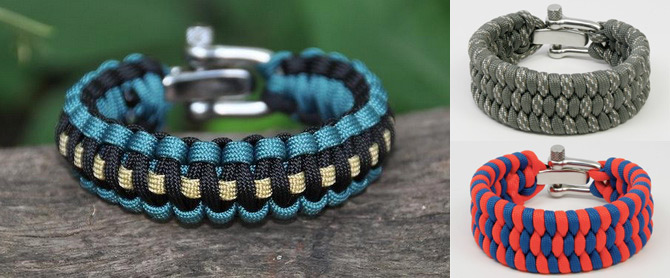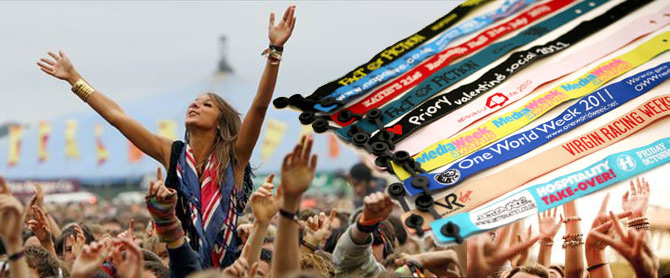 Don't go out wearing your whole collection of festival wristbands at once! But you can, almost always, match your outfit with one of those collectibles. If you haven't kept any of your concert proofs, it's a good idea to start doing so! They won't match your black suit, but will surely look great on your arm when you're going out for a beer.
[/three_fourth_last]
Best Bracelet Gadgets:
[one_half]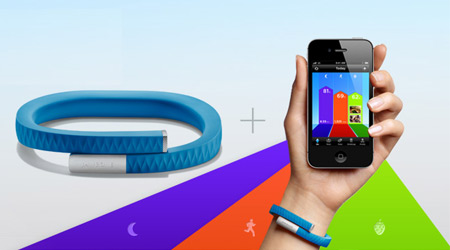 If you want your own little helper in your quest for getting fit and healthy, look no further. The guys from Jawbone created the ultimate assistant: UP. You basically put the stylish bracelet on and wait for it to act like an overbearing girlfriend. It'll know when you sleep, for how long, how many hours of deep sleep, it'll wake you up by gently vibrating on your hand – this kind of stuff. In addition to this, using the iPhone app while you're on the move, the wristband will also track your steps, distance, calories burned, pace, intensity level, active vs inactive time, GPS routes, etc.
It will also become your new food journal – just snap a shot of what you're eating and add how it made you feel. This way you'll know never to eat oysters with strawberry sauce again. Or that weird oriental salad your girlfriend thought was 'exotic'.
[/one_half]
[one_half_last]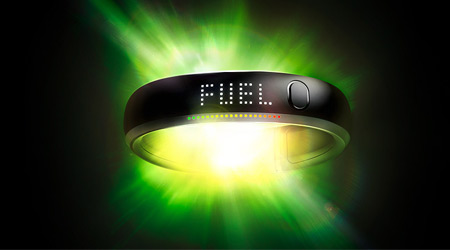 [Adsense200x90]
With Fuelband, Nike joins a healthy-gadgets niche, competing directly with startups like Fitbit to help consumers keep track of how much energy they're burning throughout the day. They first had to develop a consistent measuring stick for comparing  the various activities people do throughout the day. The Nike+ FuelBand bracelet tracks a user's NikeFuel via oxygen kinetics, which helps the band distinguish between intense periods of activities versus sedentary hours. 
Nike expects its new wrist gadget to help motivate consumers to live a more active lifestyle, by allowing them to compare their score to friends using the mobile app.
[/one_half_last]
Bracelet For The Rich Filthy Rich

Here it is, the Rogue Breacher – most extravagant and expensive, no-jewelry wrist accessory there is. Made from Mil-spec G-5 aerospace-grade titainium, the Rogue Breacher Bracelet ($16,300) is "an intelligent, multi-axis assembly that anatomically contours around the unique forms of the human wrist. The bracelet, which reportedly takes more than 100 machine-hours to complete, "flows freely to constantly adapt to the natural movement of its wearer" thanks to links that dynamically rotate on two independent axes. Just 20 individually serial numbered bracelets are available."
[one_half]
What's On Your Wrist?
Here's what's on my wrist. It's the JFK, no. 5 in our selection of bracelets from Kiel James Patrick (present at the top of this page). No, this was not a sponsored story, it's just a showcase of our trendiness. No point being modest about it.
So what's on Your wrist?
Feel free to use the comment filed below to expose your favourite hand accessory.
[/one_half]
[one_half_last]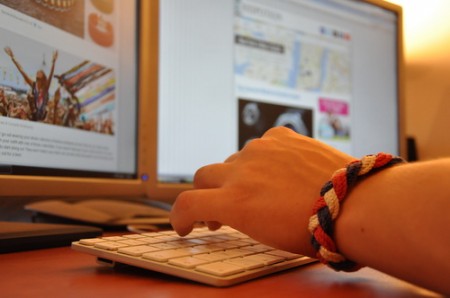 [/one_half_last]
[adsense336]