McLaren F1 and the newer P1, Bugatti Veyron, Ferrari LaFerrari,The 918 Spyder from Porsche or Lamborghini Reventon – these are all hyper cars (that I hope you already heard about).
First of all let's get something straight: Hypercar is a relatively new term in the automotive industry, meaning cars that have an immense amount of horsepower, that are more expensive and that go above and beyond the average "supercar". These cars push the cutting edge of technology with stratospheric price tags and unbelievable performance figures. Often mistaken for supercars, the hyper cars are also very expensive but have something that sets them apart: supercars are designed for messing with G-Forces while hyper cars are designed for messing with G-Strings. Let the battle of the hyper cars begin.
10. MAZZANTI EVANTRA V8 – $890,0000
The Mazzanti company was founded in the year 2000 by Luca Mazzanti and Walter Faralli in ITALY, near Firenze. Evantra is the exclusive "tailor-made" supercar of Mazzanti automobili, produced only in limited series of 5 units per year, each of them individually personalized (EVANTRA means in ancient Etruscan language an unique object, eternal and exclusive; also, EVANTRA is the GODDESS of Immortality for the Etruscan people). The car has an aluminum V8, 7.0 L pumping out 701 HP with a 0-62mph time of 3.2 sec. Not impressed? Then look at the suicide doors. [More info]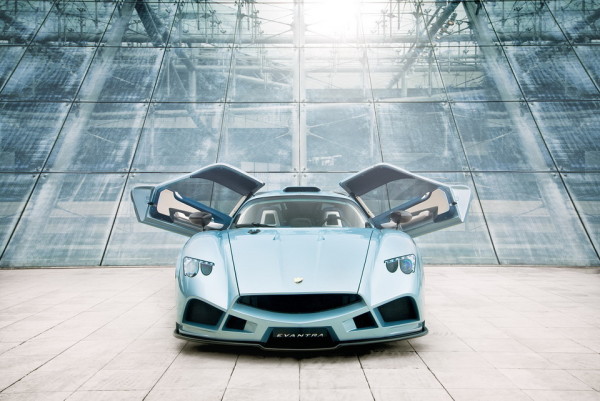 9. MARUSSIA B2 – $130,460. (The cheapest car in the list)
For mother Russia. The MARUSSIA B2 is the second car made by the company from Moscow, after their first one, the B1. It has either a 2.8 V6 turbo engine or a naturally aspirated 3.5 v6 with power ranging from 300 to 420 HP. Not to 60 mph takes 3.2 sec and goes all the way to 190mph. Despite its skeletal weight and high-performance, the B1 is no stripped-bare road racer. Comprehensively equipped with an advanced infotainment system, air-conditioning and electric windows, a Marussia delivers performance tailored for the 21st century.
The reason why it made it on our list? ALL 500 units were sold before the production even started; oh, and also because of its mean looks. [More info]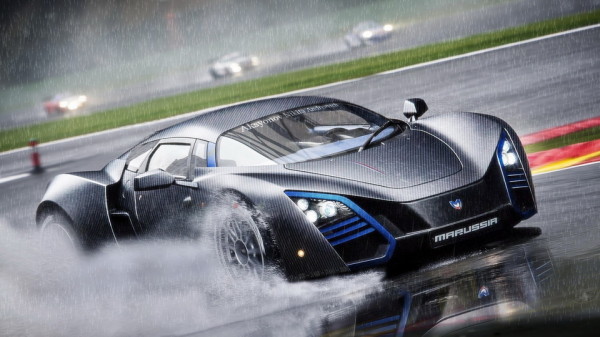 8. SPANIA GTA SPANO (2013 MODEL) – $ 725,000
With an experience of 20 years in the motorsport industry, Spania GTA decided to go to the next level and created a hyper car that combines incredible numbers and exclusivity.
The 2013 GTA Spano is a Spanish supercar that first appeared at the Geneva Motorshow 2013. With materials like carbon fiber on the bodywork, titanium alloy, carbon fiber and Kevlar at the chassis and a massive engine with 7.990 cm3 V10 Twin Turbo Intercooler producing 925hp and 6300Nm, the car jumps to 60 mph in 2.9 seconds going to the max speed of 350km/h. Only 99 beasts will come out the factory door. [More info]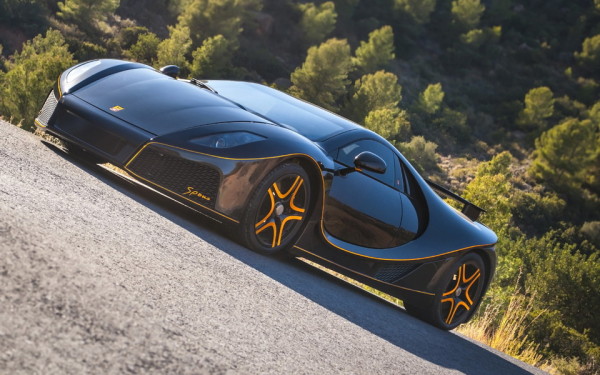 7. 9FF GT9-R  $1,570,000
9FF is a German manufacturer/tuner. They take Porsche cars, strip them of all the components and put different (and better) parts; the end result is usually a completely new car with Porsche headlights (everything else is mostly changed). Their motto? – We don't just build "any car"… we build "your car"
The GT9-R is their top of the chain car with a top speed of 437km/h (near to 0.5 MACH) and 0-300km/h time of 13 seconds. This road legal car has up to 1400hp sent to the rear wheels from its 3.6 boxer engine. Buh Bye Veyron! [More info]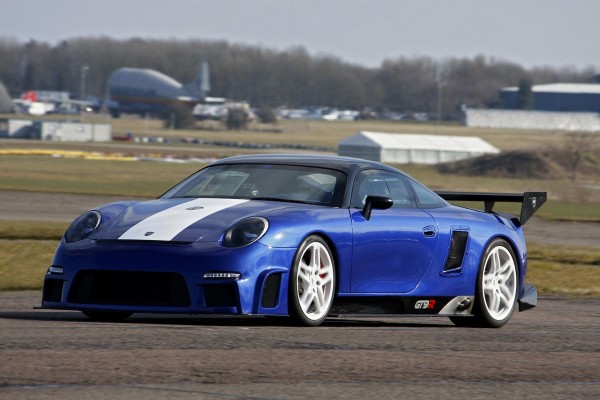 6. VENOM GT-WFE $1,250,000
Finally a car made in the USA. Many of you have already heard about the Venom-GT, but you haven't heard about the WFE model. Hennessey Performance (HPE) is building a limited run of World's Fastest Edition (WFE) Venom GTs to celebrate the company's recent top speed run of 270.4 mph as recorded on February 14, 2014. This car is also based on another production car (this is why GT9-R and the Venom didn't rank higher: not made from the ground up) and that's the LOTUS ELISE, but again, little of the original ELISE has remained. Specs: 7.0-liter V8 Twin Turbo producing   1244 bhp and with only 1244 kg the car manages to achieve the goal of 1 hp/kg. [More info]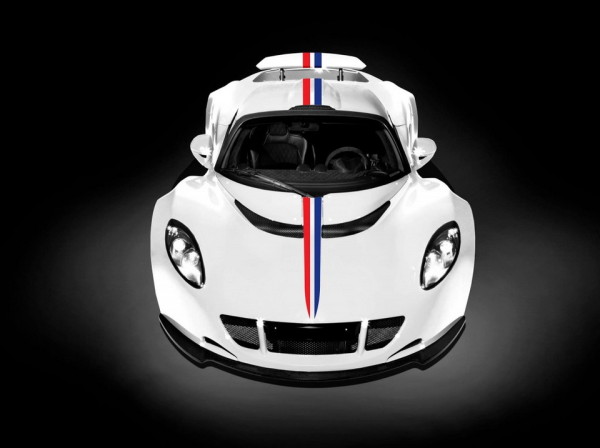 [adsense300mid]
5. KOENIGSEGG ONE: 1 $2,500,00
Things are starting to look good and go fast now.
The ONE: 1 was named after its stupendous 1bhp/1kg ratio. This is the "dream" equation previously thought impossible. On top of this, the One: 1 is the first homologated production car in the world with one Megawatt of power, thereby making it the world´s first series produced Megacar (a new term appears). Other specs include 610kg down-force at 260kph using advanced active body aerodynamics; 20% lighter carbon chassis and body; fully active aero with independent left and right front flaps and hydraulic dual plane rear wing; 3G and GPS controlled Predictive Active Chassis; 3G connectivity for telemetry, performance, lap times and a dedicated telephone app and likely to be fastest homologated car with top speeds over 440 km/h. Only SIX will be made but they're already Sold. [More info]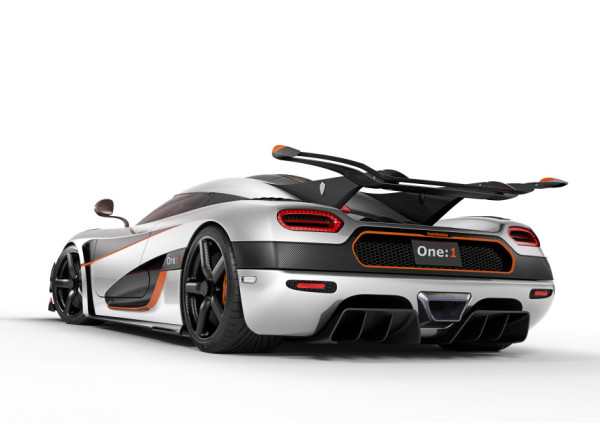 4. W MOTORS LYKAN HYPERSPORT $3.4 million
W Motors is a Lebanese based company founded in 2012. The Lykan Hypersport is a limited produced hyper car and the first sports car produced in the Middle East. W Motors plans to only produce seven units of the car. The first pre-production Lykan HyperSport was launched at the International Dubai Motor Show in November 2013. This Lebanese beast is powered by a twin turbo flat-six 3.7-litre with 740bhp and 960Nm the car is claimed to have a 0-62mph time of 2.8 seconds and a top speed of 386 km/h. Why is this car 1 million dollars more expensive than a Veyron Supersport?  Well, the options include front lights made up of titanium LED blades with 420 diamonds and the buyers can choose a selection of rubies, diamonds, yellow diamonds, or sapphires to be integrated into the vehicle at purchase. The name also contains the word "hyper". [More info]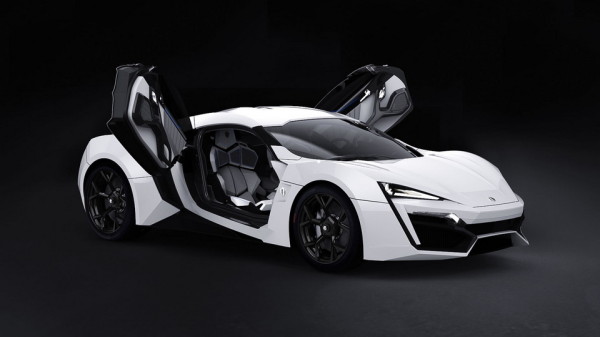 3. ZENVO ST1 around  $1,000,000
We go all the way to Denmark to see the incredible Zenvo ST1. Jay Leno has one (but then again he also has 200 of them) and he was very pleased with it in his recent video review. The Marrusia B2 and Zenvo ST1 are the bad boys of this count-down, they may not be the most powerful but they compensate with mean looks and an overall presence. The ST1 has a 6.8 V8 supercharged and turbocharged engine producing a power of 1104 hp and an astonishing 1430Nm torque. Acceleration to 100km/h takes 3 sec and its top speed is 375km/h. There are three power modes Wet (650HP), Sport (850HP) and Race (1104hp). You can choose between a 6 speed manual and a 7 speed F1 paddle shift gearbox. Also the interior will be made to fit your individual taste. [More info]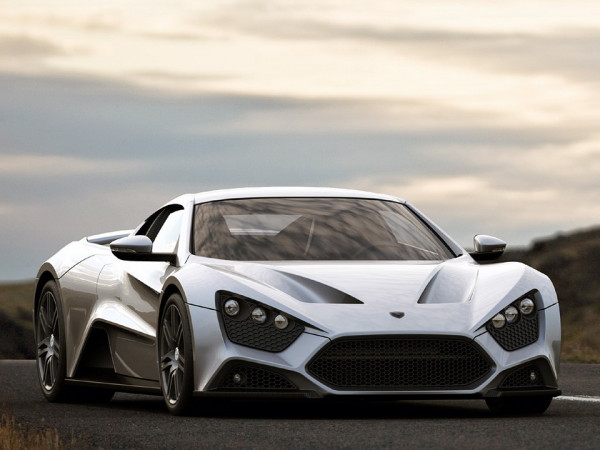 2. LARAKI AUTOMOBILES $2,000,000
Laraki Automobiles is from, you'll never guess… Casablanca, Morocco. The owner, Abdeslam Laraki, started out creating and designing luxurious yachts. The director of the company is Dr. Peter Tutzer, who also worked for Bugatti.
The Laraki Epitome, which was unveiled at Pebble Beach Concours d'Elegance in 2013, is a combination between a Batmobile, a plane and something you might have seen in a SF movie. Actually the car is built on the Corvette C6 chassis, uses carbon fiber for most of its bodywork, and has the V8 engine from the same C6, but with twin turbochargers added. The car also has two fuel tanks: one for regular fuel that produces 1200hp and one for high 110-octane race fuel which produces 1750hp. [More info]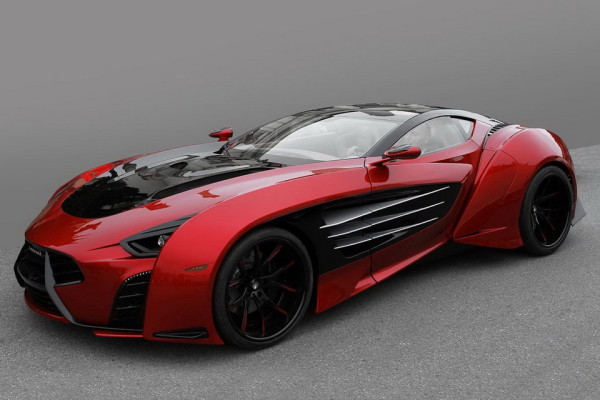 1. DEVEL SIXTEEN (Price to be announced)
The first car on our list, unsurprisingly, is going to be from an Arabic country. They make the biggest, most expensive and eccentric things. Devel, a Dubai based car company, stunned everyone when unveiling their first model, The Sixteen – the number one hyper car in the world. This is why Sixteen has a Quad-turbo 7.2liter V16 powerhouse which Devel claims to produce a phenomenal 5000bhp. That's right: 5000 bhp (30 times more than a normal saloon) to launch Darth Vader's car from 0-62 in 1.8 sec and an earth-shattering top speed of 348mph(560km/h). I don't know what to say about the exterior, looks like a combination of the future Lamborghini Egoista and a space shuttle, but the interior looks incredibly luxurious and futuristic. Other details and pricing are yet to be revealed. But come on: 5000bhp and 560km/h top speed. [More info]