Although we are all still bitter over the "How I Met Your Mother" show ending we need to put that aside for a minute and remember the character of Barney Stinson because he had style in abundance. Inspired by his immaculate sartorial sense Suitjamas were created.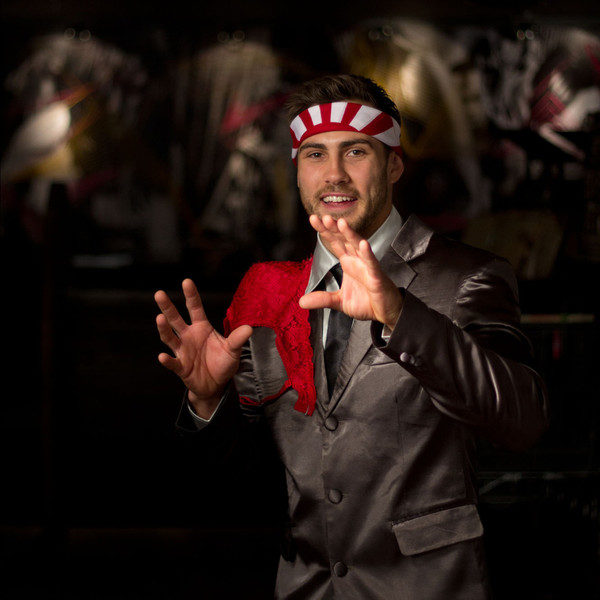 It was back in 2009 that an episode aired in which Barney claimed that sleeping in a silk suit is better than sleeping in a night shirt because of a possibility that an attractive woman might knock on his door in the middle of the night and he must always look good.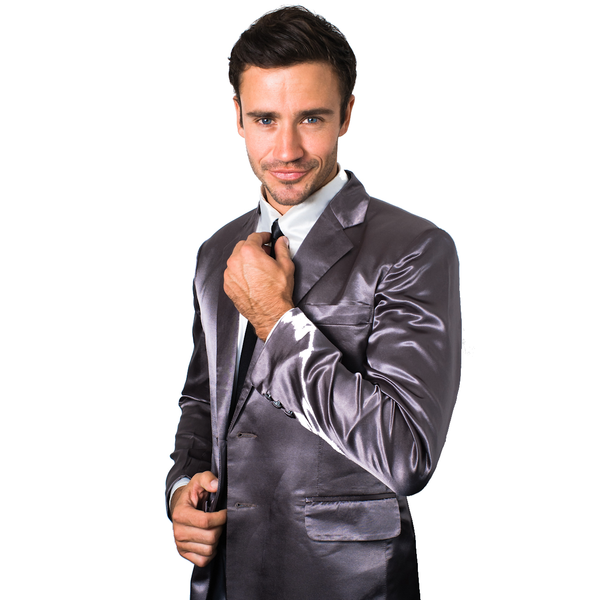 The website that sells these suitjamas looks like Barney Stinson himself has designed it and wrote every word on the site. The website claims that you can wear the suitjamas to class, to work or to bed and I honestly hope that whoever buys it will only wear it to bed.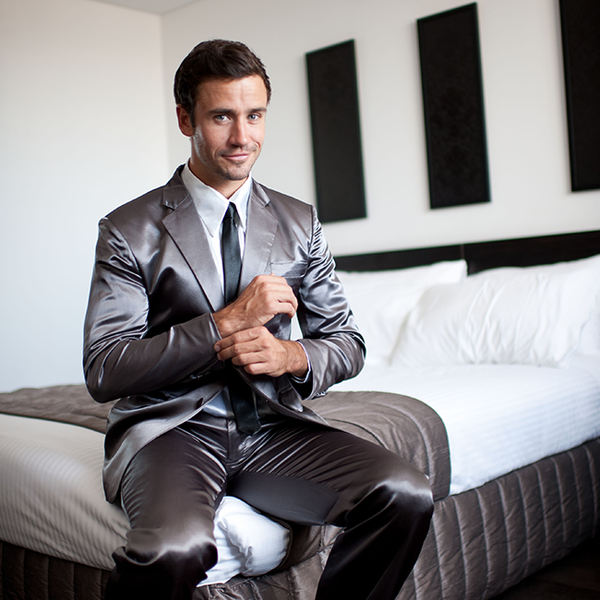 I can't help but wonder has the color grey been chosen for the Premium suitjamas due to an association with Christian Grey. The product consists of four parts, a single breasted two button jacket (grey), a pair unpleated trousers (grey), a button down collared shirt (ash white), a sleeping cravat (black).
Never in my life have I heard the words "sleeping cravat" before, but the good thing is that the material of the suitjamas is crease-resistant so you don't look shabby when you get up in the morning.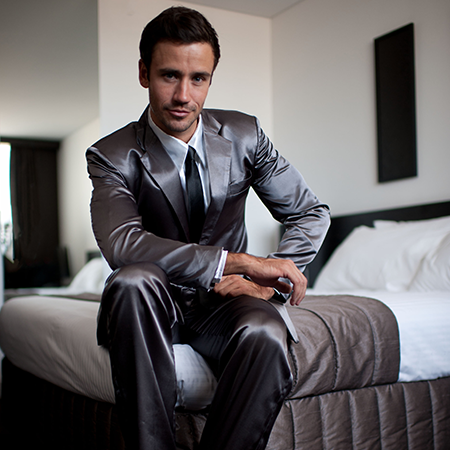 The makers of Suitjamas say that in order to make the world a better place they plan to plant a tree for every product sold on their website and that is simply a wonderful idea. They have partnered up with a company called Seed The Change who will plant trees in their behalf in fifteen countries around the world.